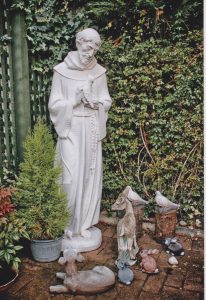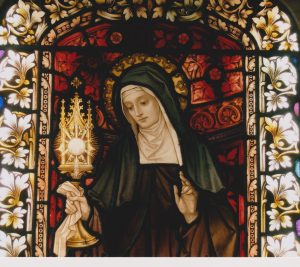 PRAYER MINISTRY
"The Sisters are called to the Ministry of Prayer for the church and the world". (Constitutions)
Each day the Sisters spend quality time in Contemplation holding in prayer the needs and intentions of the people of God.The Chapel and Prayer Garden are open daily to everyone from 10am – 6pm for quiet prayer.
The Poustinia is available for individual Solitude and extended time of Contemplation – anytime between 10am-6pm.
The Book of Remembrance is placed in the Convent Chapel. Here the Names of Departed Loved Ones are inscribed and are constantly remembered in prayer – especially at the time of anniversary.
THE FOCUS OF THE PRAYER GARDEN CHANGES  TO RELFLECT THE  DIFFERENT LITURGICAL SEASONS OF THE YEAR
Advent:  "Waiting "Garden – from December 1-24
Christmas Garden – From Christmas Eve until Candlemas (2 February )
Lenten Garden – From Ash Wednesday until Good Friday
Easter Garden and "Path of Hope" from Holy Saturday until Ascension Day.
You are welcome to bring a small outdoor plant pot –anytime during Holy Week and Easter – to place in the "Path of Hope" in memory of your Departed Loved Ones.
Pentecost Garden – From the Eve of Pentecost until the Feast of St Clare (11 August)